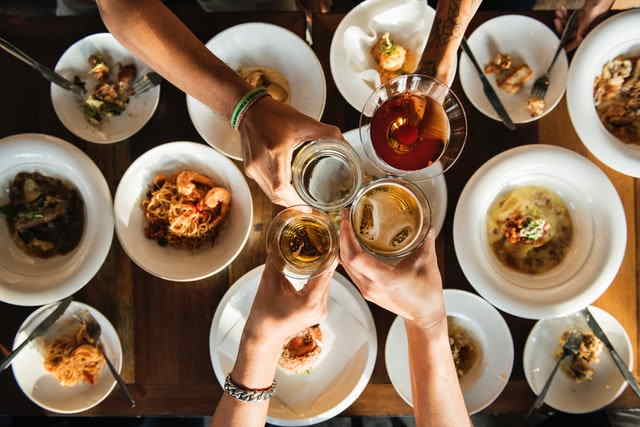 Minneapolis apartments put you closer to the action than you may realize. That's because Minneapolis can give any other big city a run for its money in the arts and entertainment department. Living in Minneapolis means living minutes away from more activities than you could squeeze into an entire year.
To help you get the most out of the city and its many charms, check out the following information, and then find apartments in Minneapolis.
Top Minneapolis Neighborhoods
North Loop
Years ago, the industrial nature of what is now called The North Loop neighborhood of Minneapolis gave way to eateries and other gathering places for friends and family. It's a progression that has only accelerated in recent years. Called The North Loop because of a trolley line, what moves people the most in this area now is the sense of community flourishing from a perfect blend of office, living, and dining options.
Living here means proximity to the popular Minneapolis Farmers Market, exciting events at Target Field, and the beautiful Mississippi National River and Recreation area, among many other things.
Uptown
The word "uptown" conveys so much class and refinement that referring to a neighborhood as such is almost unfair. Unfair, that is, unless that neighborhood can deliver. And the Uptown neighborhood of Minneapolis delivers. Though now home to an increasing number of more commercial endeavors attracted to its charms, there's still an undeniable cool vibe running throughout the shops and restaurants here.
In Uptown, you can find a new favorite author at Magers & Quinn Booksellers, discover a new favorite film at Lagoon Cinema, and meet up with friends new and old alike at Spyhouse Coffee. Check out our list of the top things to do in Uptown Minneapolis.
Eat Street
We hope you're hungry and you can probably guess why. Named for the fleet of fine eateries you'll find there; the Eat Street neighborhood is home to such varied fare that it's known as a "grand tour of international food" and "the food capital of Minneapolis." There are so many options that you'll probably want an excuse to walk off some of those calories.
It's a good thing, then, that the Minneapolis Institute of Art is nearby. Its vast collection of timeless masterpieces will have you wandering its corridors for hours—plenty of time to get thousands of steps in.
TIP: There's one activity that's more "be careful or you could hurt yourself" than it is "burn off extra calories," and that's moving furniture. A better option for you might just be renting your furniture. Factoring in the time required to find, select, pay for, and transport new furniture, an alternative such as CORT Furniture Rental can be the smarter choice, both financially and physically.
Make Minneapolis about fun and leave the furniture-related obligations to someone else! CORT Furniture Rental has your style ready to roll out to however many rooms you need to furnish.
Minneapolis Transportation Options
Getting around Minneapolis is an easy affair—provided the roads aren't covered in snow. (The city gets, on average, nearly four feet of snow per year.) When the snow falls hard and heavy, motorists are asked to practice patience and drive slowly.
The city supports walking and bicycling options for those residents looking to stay in shape and reduce their contribution to auto-related emissions. For walking, you can take the city's Skyway System for nearly 10 miles of enclosed second-level pedestrian bridges. For bicycling, there are bike lanes throughout the city.
If you're not the walking or bicycling type, or it's just too cold out for biking, the Metro transit system combines trains and buses to get you to where you need to go.
Are you welcoming guests into town? The Minneapolis–Saint Paul International Airport is just 10 miles out of downtown. It takes about 30 minutes to get there by car from the North Loop neighborhood, a little longer if you're taking public transit.
Top Minneapolis Attractions
If you're in Minneapolis, you're relatively close to more than 50 museums, including the previously mentioned Minneapolis Institute of Art and the you're-not-dreaming-it-really-looks-like-that Weisman Art Museum. Fans of the musical genius Prince—or just fans of music in general—can tour his Paisley Park location, open to the public as a celebration of his life and works.
If your scene is more of the sporting variety, Minneapolis has all the variety you could hope for, including U.S. Bank Stadium (home of the National Football League's Minnesota Vikings) and Target Field, where the Minnesota Twins of Major League Baseball play. Prefer basketball? Then check out the Minnesota Timberwolves of the National Basketball Association and the Minnesota Lynx of the Women's National Basketball Association, both of which play at Target Center.
Let's face it: you'll run out of days in a year before you run out of things to do in Minneapolis!
More Than Lakes

Minnesota is known as "Land of 10,000 Lakes." That's a significant number, but the state's biggest city, Minneapolis, tops it with an even higher number of amenities. Now that you know, it's time to go and experience it for yourself! Search recently listed Minneapolis apartments today and make your move!