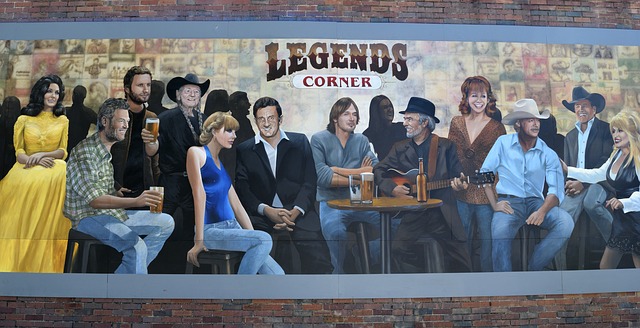 Relocating to Music City? That's music to any renter's ears! There's no shortage of things to do, fun to be had, and places to live in Nashville, TN!
Whether you're moving for work, school, or a love for country music, we've got you covered. Here's everything you need to know about the city's top neighborhoods, the easiest ways to get around, and, of course, the best way to take advantage of the city's attractions.
The Best Apartments in Nashville
When it comes to city living, it's all about finding the neighborhood that fits you best. After all, the culture and amenities in each can differ quite a bit. Luckily, Nashville offers plenty of great options, whether you're looking for nightlife or family-friendly, hoppin' or low-key.
East Nashville: Rising, and undeniably hip, East Nashville is a cool place to live. It's home to musicians, artists, and anyone else who enjoys a free-spirited, low-key atmosphere. Plus, it's got a ton of great restaurants.
Germantown: Germantown is a historic area of Nashville, but its residents are young and thriving! This neighborhood is home to gorgeous Victorian homes, a ton of beautiful trees, and the Nashville Farmers' Market (open year-round from 8 am to 8 pm).
Downtown: If you want to be where the action happens, you want to live Downtown. You're blocks away from attractions like the Bridgestone Arena and the Frist Art Museum. Plus, you're equally close to good ole Nashville honky tonks like Tootsie's Orchid Lounge.
The Gulch: Many consider the Gulch to be THE spot for young professionals. It's become one of Nashville's trendiest and most popular neighborhoods, with plenty of contemporary lofts and modern high-rise apartments to choose from.
Hillsboro Village: The best word for Hillsboro Village is quaint. This small neighborhood is home to lots of boutique stores and coffee shops. Wake up early and get in line for a Nashville staple, the Pancake Pantry!
Cost of housing in Nashville is higher than the national average, but certainly not NYC-level high. A one-bedroom apartment rents for about $1,221, and a two-bedroom will cost closer to $1,454.
Luckily, you can take the hassle of furniture out of the equation. Any apartment can become a furnished apartment with ApartmentSearch and CORT furniture rentals. Take the trouble out of moving by furnishing your apartment through CORT. They'll deliver your furniture and set it up for you, too!
Getting Around Nashville
Most Nashvillians prefer to drive their cars to navigate the city. While the traffic can be a hassle at specific points of the day, it's typically not too bad. And if you don't want to deal with finding a parking spot and paying a meter, there are taxis and ride services galore!
If you're moving to Nashville without a car, you can rely on the Nashville MTA bus system. They run all over the city, and you can pay for a single ride or a pass. The Music City Circuit is free and serves locations like the Bridgestone Arena, the Country Music Hall of Fame, the Gulch's bars and restaurants, among many others. It runs Monday through Saturday.
What to Do in Nashville
Even if country music isn't your cup of tea, check out the Country Music Hall of Fame and Museum, Ryman Auditorium, or the Grand Ole Opry. These Nashville institutions will give you an excellent feel for the culture and history behind Music City. Spend a day relaxing in the sunshine by the Parthenon, Tennessee's own version of the Greek monument. Take a stroll down Broadway on any given evening for some boisterous nightlife and live music. And if you're a fan of parks, Nashville has several great ones!
There's no shortage of ways to fill your time in Nashville.

Every day, 80 to 100 people move to Nashville. Is it your turn? Search recently listed Nashville apartments today and get ready to make your move!