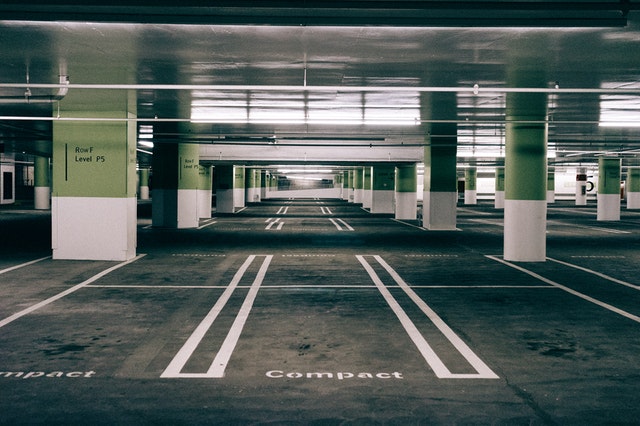 Being a good apartment neighbor starts in the parking lot. Your lousy parking job can ruin someone's day. A door ding can ruin yours! Make sure you mind your manners and stay safe with these tips and tricks.
Mind Your Apartment Parking Manners
Double-check your parking job (and re-park if necessary)!
Have you ever spotted an open parking spot, only to discover the person next to it parked like a crazy person, rendering the "free" spot useless? Don't be that guy! Take your time parking and check your work. If you're at a dramatic angle or spilling over into the nearby spots, re-do it.
Don't park on the lines.
Even if you're technically in your spot, don't park on the line or even up-close-and-personal to the line. This can make it more difficult for your neighbors to park next to you, andalso make it nearly impossible for them to open their doors and get out of their cars. Plus, the closer you park to another vehicle, the more likely you are to get door-dinged!
Park in your designated spot.
This should be common sense, but don't take someone else's spot. Not only is that incredibly frustrating and inconvenient for them, but you'll also have to see them around your apartment complex… awkward! If you have guests over, it's your responsibility to tell them where to park beforehand so they don't steal someone else's spot, either.
Be a friendly driver.
Even if someone is breaking these rules or frustrating you in the apartment parking lot, don't lose your temper. You'll likely see them again—and they know where you live!—so control the road rage. If they are repeat offenders, let your apartment management know so they can deal with it appropriately.
Take responsibility.
Accidents happen. If you scrape or ding the side of someone's car, just let them know. After all, if they do a little bit of investigating and find out who did it themselves, the issue will probably be much worse. Plus, being honest means good karma will inevitably come your way!
On the other hand, what if someone hits your car and flees? Here's what to do if you were the victim of an apartment parking lot hit-and-run.
Stay Safe While Parking
Drive at safe speeds.
Always obey the posted speed limit signs, even if it feels like you're crawling down the road. Apartment parking lots are often home to dashing children, distracted people with arms full of grocery bags, and other careless drivers. By keeping your speed low, you'll have more time to avoid any unpleasant surprises and hit the brakes if need be. Who knows? You could save a life!
Watch for blind spots when driving.
Whether you're in a parking garage or a winding parking lot, there are often blind corners to navigate. It's crucial that you slow down and take these turns slowly and carefully because you never know if someone is coming in the opposite direction. It's also key to remember that sometimes your neighbors might not be as safe as you. Stay cautious enough for the both of you!
Keep valuables hidden.
When you leave your car, make sure you don't leave any valuables behind. If that's not possible, make sure you tuck them away and out of sight. Car break-ins in apartment parking lots are not uncommon, so make sure you keep your car and your valuables safe.
Park strategically.
Whenever possible, look for parking spots that are well-lit and close to your building or unit. Cars parked under street lamps are less likely to get broken into. This will also minimize your time walking in a dark parking lot at night.
Pay attention to your surroundings.
Take out your headphones and put your phone in your pocket while walking through your apartment parking lot. By remaining aware of your surroundings, you will be able to see and hear any cars coming or people approaching.
ApartmentSearch is here for you, from your apartment search to your everyday apartment life. Stay on top of recently listed apartments in your area, and check out the ApartmentSearch blog for apartment news, tips, how-tos, and more!