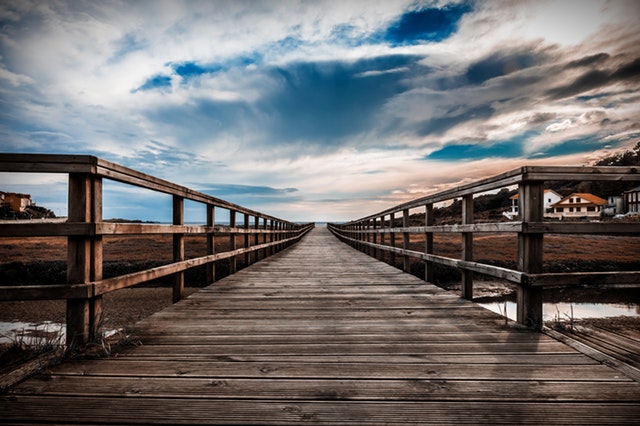 You can get a pretty good idea about Corpus Christi's appeal from its nickname: the "Sparkling City by the Sea." This coastal Texas city located on Corpus Christi Bay is described by some as the Florida of Texas, with residents enjoying diverse waterfront activities, plentiful sunshine, and an overall laidback attitude.
Whatever brings you to Corpus (as the locals call it), there is something here that'll make you want to stay. Learn what it's like to live, work, and play in Corpus Christi, from the city's top neighborhoods to rent, the can't-miss attractions, and the easiest ways to get around.
Neighborhoods of Corpus Christi
When it comes to city living, it's all about finding the community that fits your budget and lifestyle best. While Corpus Christi doesn't have as many neighborhoods as New York City or Chicago, it's important to learn as much as you can about some of the top areas for renters.
Downtown Corpus
Like in most cities, Downtown Corpus Christi is the neighborhood to choose if you like to live close to the action. Action, however, is relative; the downtown area of Corpus is more laidback and affordable than most cities. You'll live near restaurants, bars, and shopping centers, and have convenient access to the freeway, while still paying extremely reasonable rent prices.
Bay Area
As the name implies, the Bay Area neighborhood is located near the Corpus Christi Bay, making it an ideal neighborhood for anyone who wants to be near the water. Many apartments boast things like bay views and sundecks, making this neighborhood feel almost like a vacation getaway. With convenient amenities, great schools, and attractions like the South Texas Botanical Garden, the Bay Area has plenty to offer renters.
Calallen
Known as the quintessential family-friendly neighborhood of Corpus Christi, Calallen is a perfect option for young professionals and families alike. If you'd prefer a home in a quieter area of the city, this is one to check out—it's the farthest inland, and the most removed from any hustle and bustle of the city.
Cost of Living in Corpus
The cost of living in Corpus Christi is below the national average, and the incredibly affordable housing opportunities play a big part in that – the average rent for a one-bedroom apartment in Corpus Christi is only about $975.
You can save even more on your upfront moving costs by furnishing your new space with CORT furniture rental. Rent furniture by room or by piece and get it delivered and set up for you! The best part that furniture rentals can be as temporary or long term as you need them to be—so you can avoid hefty price tags and the inconvenience of reselling it. Don't let the stress of moving and buying furnishings keep you from Corpus!
What to Do in Corpus Christi
Thanks to the various beaches and bays in Corpus Christi, there is always a sunny, outdoor adventure waiting to happen. Residents love exploring Padre Island, a federally protected national shore that looks like a postcard, taking in the views from the Miradors, and exploring the South Texas Botanical Gardens & Nature Center.
When you need a break from the Texas sun, you've got plenty of attractions to choose from, like the Texas State Aquarium, the USS Lexington Museum (also a set used in the movie Pearl Harbor!), or even the Selena Museum—the "Queen of Tejano music" lived in Corpus Christi and is one of the city's most beloved residents.
Getting Around Corpus Christi
The easiest way to navigate Corpus Christi is by car. The website Wallethub ranked Corpus the second best large city to drive in, thanks to factors like gas prices, traffic, and quality of roads.
Residents without a car can get around Corpus on The B, the city's bus system. Operated by the Corpus Christi Regional Transportation Authority, The B covers 841 square miles of Nueces and San Patricio counties. Oh, and if you're a student, you'll be happy to know that Texas A&M University-Corpus Christi and Del Mar College students ride for free with a student I.D.
Make the Move to Corpus Christi
There is so much more to learn and love about the city of Corpus Christi, Texas, and ApartmentSearch is your resource. Now that you've gotten a taste of the South Texas city, it's time to start planning your move! Search recently listed Corpus Christi apartments today.