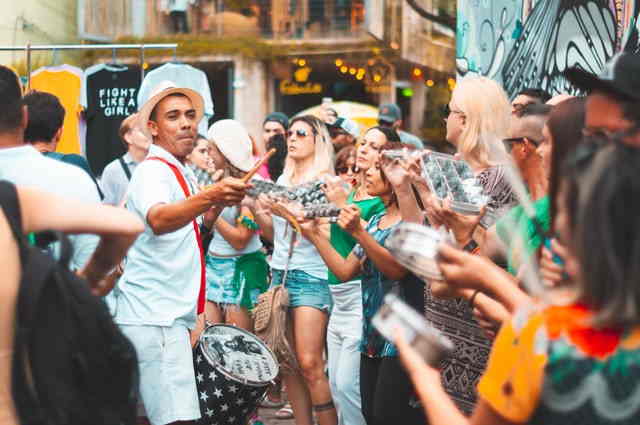 Are you thinking about relocating to an apartment in Mobile, Alabama? Locals often describe Alabama's third biggest city as The Little Easy—a smaller version of New Orleans. The Port City has a laid back attitude, great outdoor activities, and a vibrant social scene—and did we mention the cost of living is lower than the national average? Here's everything to know about Mobile before you make the big move.
Renting in Mobile
Mobile has a variety of different neighborhoods with distinctive personalities, and, as a renter, pinpointing an area that fits your needs can make all the difference. Many young professionals tend to live in the Downtown and Midtown areas of Mobile thanks to the abundance of apartment complexes and proximity to dining and entertainment opportunities. However, the convenience of living in Midtown or Downtown comes with higher rent than those in other areas of the city.
As of February 2019, the average rent price for a one-bedroom apartment in Mobile was $743, while a two-bedroom apartment rented for an average of $864. No matter where you choose to rent in Mobile, you'll want a space that feels like home sweet home—cozy couch included.
Save yourself the money and back soreness that comes with relocating heavy furnishing by renting furniture from CORT. With CORT furniture rental, any apartment can become a furnished apartment, and for a fraction of the cost of new furniture! Plus, they have delivery and set up options, too!
Getting Around Mobile
With a score of 33 from WalkScore.com, Mobile falls in the "car-dependent" category. Most locals use a car to commute to and from work, run errands, and various day-to-day activities. Locals also recommend newcomers leave plenty of travel time during rush hours, as the city has its share of traffic thanks to its many causeways, bridges, and tunnels. You're certainly not out of luck if you don't have a car, however. The Wave Transit System operates 11 bus routes throughout the city of Mobile, as well as a trolley system that goes through the Downtown area.
What to Do in Mobile
Sports fans will love living in Mobile—as long as they pledge allegiance to the University of Alabama or Auburn University. College football is a big deal in Mobile, as it is in many Southern cities, and you'll always have something to do on game days.
Mardi Gras is also a huge deal, and for good reason. The city is proud to call itself the birthplace of the U.S.'s original Mardi Gras, and the party has been going strong since 1703. From February until March, there are parties, parades, balls, festivals, and general entertainment throughout the city. Many residents agree that there's no better time to be a Mobilian. Mobile's Mardi Gras celebration is only a taste of the city's fascinating French and Spanish colonial history, which certainly makes it stand out from other Alabama cities.
When you have free time, you'll have your pick of recreational activities around Mobile. Learn more about the city's history at the History Museum of Mobile, spend a day exploring the fascinating Oakleigh Historic Complex, or explore the different furnished house museums throughout the city. Simply strolling through Mobile is an experience in itself. The city is home to several historic districts with architecture fit for an art museum.
The subtropical climate in Mobile makes it a perfect spot for outdoor activities, and residents spend time on the water of Mobile Bay or in one of the city's almost 50 public parks. Plus, Mobile's prime location near the Gulf of Mexico means there are plenty of opportunities for weekend beach trips.

Mobile has a culture and atmosphere unlike any other Southern city, and you've got to feel it to believe it. Are you ready to call Mobile, AL your new home? Search recently listed Mobile apartments today and make your move!