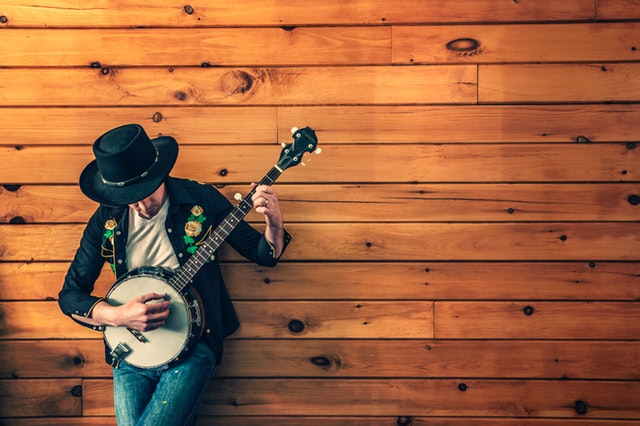 You're on a mission to find apartments in Memphis. Not just any apartment in Memphis, though. You're looking for a place that's cozy yet in the middle of the city's burgeoning cultural scene.
We have you covered! Keep reading to learn about Memphis and to help determine where you'll want to be and the best places to visit in Bluff City.
Top Memphis Neighborhoods
South Main Historic Arts District
Seeking a Memphis community that offers the highest possible concentration of art and history with "cool factor" to spare? If so, you're looking for the South Main Historic Arts District. Art galleries and performance venues permeate this one-square-mile neighborhood that begins one block south of Beale.
In the South Main District, you'll find The Orpheum Theatre which attracts some of the biggest entertainment names around, including John Mellencamp and "Hamilton." The Arcade Restaurant serves up french toast and a Memphis history that dates back to 1919 when it first opened. Or visit The National Civil Rights Museum at the Lorraine Motel to learn more about America's civil rights movement, Martin Luther King Jr., and more.
Cooper-Young
If you're looking for something a little more laid back that still offers art fans and foodies alike a compelling experience, consider the Cooper-Young neighborhood. A Memphis apartment in this area puts you in some great (and tasty!) company.
You can get your vegan fare fix at Imagine Vegan Cafe and follow it up with the Fireside beer at Memphis Made Brewing Co. When in Memphis, you may also want to check out the live music at Young Avenue Deli or some of the vinyl at Goner Records.
Supporting the area is The Cooper-Young Community Association, a non-profit that helps rally residents to engage in grassroots efforts to keep their community cool, welcoming, and safe.
Harbor Town
Looking for a little island living? You don't have to go all the way to Hawaii! The Memphis neighborhood of Harbor Town has everything you need. Harbor Town's walking trails and marina can help you connect with nature before you hit up Cordelia's Market for groceries. (And a beer in case your walk dehydrated you.)
Harbor Town dials things back a little further than Cooper-Young, but you're never too far from the live music that continues to define the Memphis experience for everyone who lives there. That's because of the outdoor Mud Island Amphitheatre, whose 5,000 seats are filled with music fans at various concerts and events throughout the summer. World-renowned musicians such as Bob Dylan and Eric Clapton have appeared at the venue in years past.
TIP: Moving to Memphis? Then you probably want an apartment close to the city's best eating, arts, and music experiences. What you likely don't want are the many hassles associated with moving—topping that list: moving furniture. Couches, dining room tables, and bed frames are just a few of the items you must wrangle every time you relocate. Unless, of course, you choose to rent furniture rather than buying it (or lugging your old furnishings cross-country). Make sure you visit CORT either in-person or online to check out furniture rental options in Memphis!
Furniture rental may be the critical logistical and financial move to execute a relocation successfully and get down to the stuff that really matters. CORT Furniture Rental can help make it happen. They have a variety of styles to match your tastes and can furnish as many rooms as you need. That leaves your time free for other things—including catching some of that great live Memphis music!
Top Memphis Transportation Options
So you want to be able to get around town without hopping in your car all the time. A smart move: it's good for the environment and a great way to experience a new city. Memphis has options for you.
Those options begin with the Memphis Area Transit Authority (MATA). Since it covers 280 square service miles, there likely aren't many locations that Memphis's public transport can't get to. It's a popular mode of transportation: MATA recently served up more than six million passenger trips in a single calendar year.
Want to shake things up a little? Hop on one of several trolleys that serve downtown Memphis passengers. Access the Memphis trolley map here.
Are you looking to get around while getting healthier? Grab your favorite pedal-powered two-wheeled vehicle (that would be your bike!) and get moving. The city is proud of its "bike-friendly" status, earned in part by its shared-access roads and bike lanes.
For guests arriving for a visit, or if you're heading out on business, Memphis International Airport is only about 15 minutes from downtown Memphis.
Top Memphis Attractions
Beale Street
You'd be hard-pressed to identify a city whose contributions to the nation's collective cultural identity tops those of Memphis. Among those contributions is Beale Street, a major player in blues history! It's so important that some say that Beale Street is to Memphis as Broadway is to NYC!
And what a street. Beale Street offers locals and visitors alike too many venues to mention, each of them competing for attention by offering an ever-greater selection of food and music. It isn't only blues you're likely to hear walking around, either. Depending on the time and location, you might pick up some rock, jazz, and gospel, too!
Graceland
No mention of the music history of Memphis is complete without referring to the King himself, Elvis Presley. Presley's home, Graceland Mansion, draws in visitors from around the world. (Audio-guided tours are available in Dutch, Portuguese, and Mandarin Chinese, among other languages!)
There you'll find history, music, and fine dining in a location nestled in the southern portion of the city. On one side of Elvis Presley Boulevard is the famous Graceland home itself; across the street is an expansive and immersive experience that includes reflections of Presley's time in the military and even his private airplanes.
Memphis Zoo
Considered one of the finest zoos in the country—rated by some as the very best—the Memphis Zoo is the perfect place for family, friends, or even a solo adventure on the weekend. It's conveniently located in the city's Overton Park neighborhood and is always worth it. One big reason (or maybe we should say one "giant" reason) is because the Memphis Zoo is one of only four zoos in the U.S. where you can see giant pandas.
There are approximately 3,500 animals representing 500 species at the zoo, though, so you'll have plenty of other beautiful creatures to see, including elephants, hippos, and rhinos.
This Memphis Musical Stars You
Since you'll be starring in your Memphis-themed real-life musical, it's important to stay in top shape. Fortunately, Memphis doesn't just have music and dining options to offer. There are also its 166 parks over 3,219 acres, Mississippi River kayaking, and the famous St. Jude Memphis Marathon. (That's energy better spent than schlepping your furniture around, wouldn't you say?)

Now that you're in the know, it's time to go! Use ApartmentSearch for recently listed Memphis apartments today and make your move (if you do, you may even earn a cash reward)!