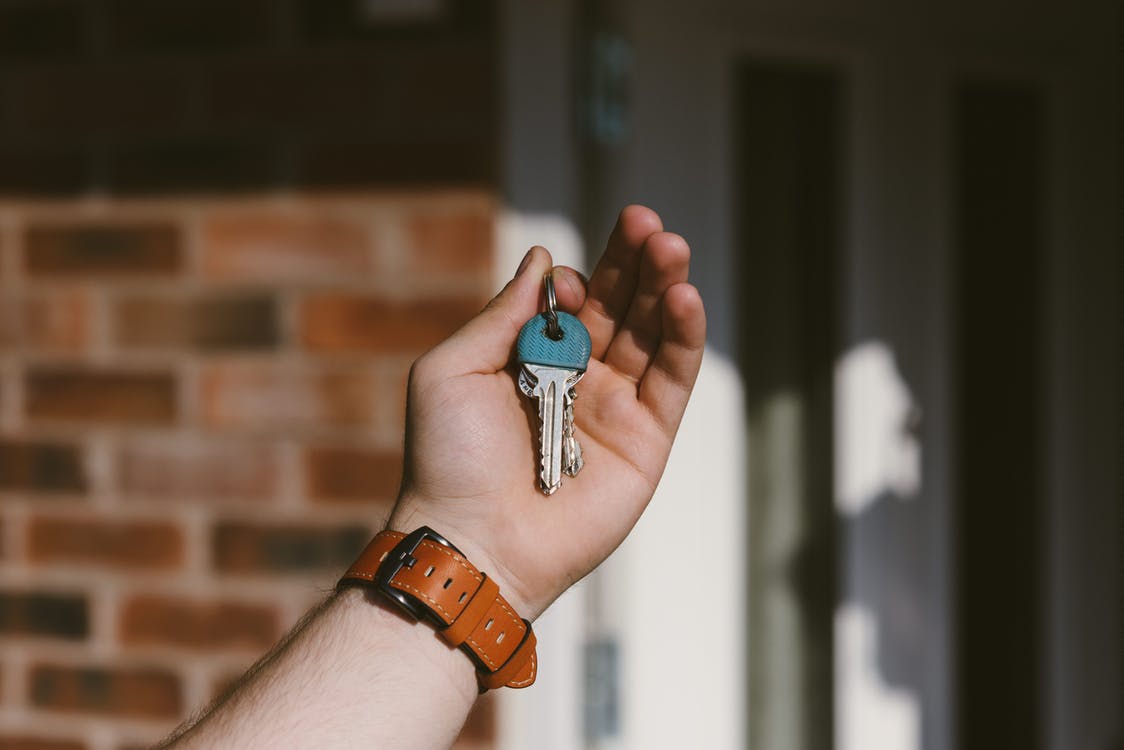 If you're not a U.S citizen but you're looking to rent an apartment in the U.S, there's good news and bad news.
The good news: It's common, and most landlords will be prepared. The bad news: You'll need to do a little extra homework.
The bad news: You'll need to do a little extra homework.
Thanks to sites such as ApartmentSearch.com, the process of renting an apartment today is much easier than it used to be. But it can still be a little confusing—even for U.S. citizens!—so here are a few tips non-citizens should know when renting in the States.
You Have Homework
You're going to be moving into a space owned by someone else. Among other things, this person is responsible for paying their own form of "rent" on the property (usually by way of a large bank loan) and making sure the building is safe for everyone who lives there.
These are the two main reasons why everyone who lives in an apartment complex must provide proof that they are who the say they are. Additionally, landlords must ensure that residents can afford to pay rent and that they do not pose a safety risk to the community.
For you, that means providing paperwork such as:
Identification (a passport or state-issued identification)
Proof that you are able to pay the rent such as a pay stub, official job offer, or proof of financial assistance if you're here as a student
Financial information (two months of bank statements)

A Form 1040NR—also known as the U.S. Nonresident Alien Income Tax Return form—can also facilitate the process in some cases

Optional but helpful references from previous landlords
You'll also need to provide a Social Security number. Don't have one? Don't worry. You should be able to rent an apartment without a Social Security number provided you have a student visa or Permanent Resident Card (a.k.a. Green Card).
You Have Rights
The Fair Housing Act prohibits landlords from discriminating based on race, color, religion, sex, familial status, disability, and—of special relevance to this topic—national origin. Such discrimination is illegal and can be reported to your regional Housing and Urban Development office.
Landlords are not prohibited from asking about your residency status. They just have to pose the question to everyone so it's done fairly and not based on whims or potentially illegal suspicions.
If you've done your homework and acquired the sorts of paperwork outlined in the previous section, you should be able to demonstrate residency status easily.
You Have To Be Careful
Unfortunately, criminals are looking to steal money from prospective renters, regardless of their citizenship status.
You can protect yourself by becoming familiar with many of these scams. Here are a few suggestions from USA.gov.
Do not wire money as a deposit or payment of first and last month's rent. It's equivalent to giving cash and prevents you from getting a refund, even if the offer proves fraudulent.
Walk away from any sales pitch that employs high-pressure tactics ("You have to write me a check immediately or lose the opportunity to rent here!").
Visit the property personally before signing a lease. And don't pay a dime for a security deposit, fee, or first month's rent before you've signed a lease.
Do not provide personal information (such as your Social Security number or financial information) to anyone over the phone or via email without verifying their identity.
The Federal Bureau of Investigation also lists common scams you should watch out for on its website.
There Are Apartments Waiting for You
So, can a non-U.S. citizen rent an apartment? Absolutely. All it takes is some research and a bit of paperwork! Take the first step by browsing ApartmentSearch.com for apartments for non-U.S citizens and citizens alike across the United States. Plus, mention ApartmentSearch as the referral source on your lease and you could receive up to $200 in rewards!