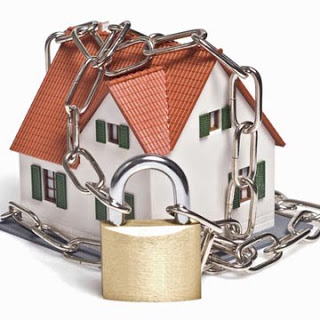 One of the biggest concerns when it comes to renter life is apartment safety. Feeling safe in your own home is important to any renter, which is why you need to take the right steps to choose a safe apartment and make that apartment secure. Here are our top tips for finding the perfect apartment and getting the peace of mind you need.
Choose an Apartment in a Safe Area
The first factor to evaluate when finding a safe apartment is its location. Finding a safe neighborhood in your city by investigating the community you're considering. To do this, you should…
View the neighborhood crime rate. View the neighborhood crime rate. Compare the criminal activity in your chosen area to the activity at the national average.
Visit the area. If possible, walk, drive, or take a bus through the area to see how safe it is. If there is a particular route you would use to get to school or work, use that. Consider the quality of the area both during the day and at night.
Evaluate Each Apartment's Safety
Next, check out the apartments that are currently in the running to find out how safe they are. When you go on an apartment tour or visit an apartment property, you should look for…
Secure entrances and exits. If the apartment in question is in a gated community, observe tenants entering and exiting the property to get a good idea of whether the gate closes promptly and how often people enter and leave. Not all gated communities are as safe as their security measure would lead prospective renters to believe.
Good lighting. The apartment should have sufficient lighting around sidewalks, stairwells, hallways, mailboxes, laundry rooms, and other facilities.
Security features in each apartment. Look for a peephole, a deadbolt, locks on the windows, and a well-sealed door.
An on-call security guard. Some apartments provide an on-call security officer. If this is important to you, make sure you ask the leasing agent about it.
A second-floor or higher apartment. While it's true that any apartment has the potential to be broken into, first-floor apartments are typically at greater risk than those on the second story and above. Opt for an apartment on an upper level instead, especially if you want to have a balcony.
Tips for Apartment Security
Once you have an apartment in which you can feel safe, the next step is to secure that apartment. There are lots of things you can do on your own to fortify your apartment. However, depending on the modification, you may want to check with apartment management first to make sure it's allowed. If it's not, you may risk facing a fine or not getting your security deposit back. If you want to make an apartment safer, you can…
Install an alarm. You may need to work in conjunction with your landlord to do so, but installing an alarm is one of the easiest ways to increase the security of your apartment. Ask your landlord if the apartment has a preferred vendor for alarm systems. The good news is that most leases allow residents to install alarm systems, as long as you provide your landlord with the entry code in case of emergencies.
Keep doors and windows locked. Never leave your door open for friends or roommates even if you are already home, and deadbolt your door when you're in for the night. If there isn't a security chain on your door, ask your apartment if you can install one.
Secure your doors. Check your front door's hinges to determine if it could survive a strong kick. If the doorjamb and strike plate are weak, get the apartment management to replace the wood and secure the door frame stud with 3-inch wood screws. Sliding doors are also especially vulnerable, so put track-blockers in the sliding track to prevent them from being forced open or off the track altogether.
Never put your apartment number on your keys or key ring.
Close your blinds. Burglars look specifically for empty apartments, so don't make it obvious from the outside that you're not home.