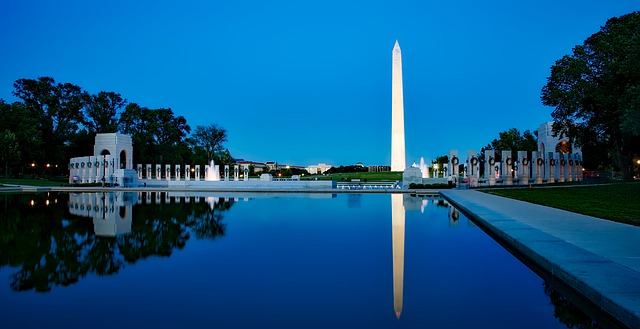 Washington D.C. is more than a political hub. It's got nightlife, an incredible food scene, arts & culture, and historical attractions to boot! If you're making a move to Washington D.C., we've got you covered. Here's everything you need to know about the city's top apartments, neighborhoods, transportation, and attractions.
The Best Apartments in Washington D.C.
Washington D.C. was voted the 3rd best city for millennials, based on factors like median rent, unemployment rates, college student surveys, and the percentage of people between 25 and 34 years old.
Once you're sold on an apartment in D.C., it's time to choose which neighborhood suits your personality, preferences, and lifestyle best! Here's a list to get you started:
Logan Circle: For a neighborhood that's a bit removed from the hustle and bustle, check out Logan Circle. Its lovely blend of historical charm and trendy shops makes Logan Circle a hub for fun young adults!
DuPont Circle: Do a little people-watching at the DuPont Circle Fountain, and you'll see what makes this neighborhood so unique: the friendly, laidback neighbors. Another fantastic feature of this neighborhood is a phenomenal selection of restaurants—which might have something to do with the international embassies located here!
Foggy Bottom: Named for the fog rolling in from the Potomac River, Foggy Bottom is home to part of Rock Creek Park, making it perfect for outdoor excursions like biking and running. Plus, the famous Kennedy Center is in this neighborhood, so you'll get plenty of visitors if you live here!
Georgetown: Georgetown is one of D.C.'s hottest neighborhoods for locals and tourists alike. Take advantage of the world-class shopping, or spend a sunny afternoon at the Georgetown Waterfront Park. Keep in mind you'll deal with a lot of tourists if you live in this hot spot.
Capitol Hill: This place sounds like a cool place to live, doesn't it? Capitol Hill boasts a great deal of history with a seemingly endless roster of excellent restaurants and shops. Plus, it's got lovely views of the Capitol dome while you're running your errands. What more could you want?
Rent will differ depending on which neighborhood you pick. On average, a one-bedroom apartment will rent for $1,966 a month, while a two-bedroom will rent for $2,776.
Luckily, you can take the hassle of furniture out of the equation. Any apartment can become a furnished apartment with ApartmentSearch and CORT furniture rentals. Take the hassle out of moving by furnishing your apartment through CORT. They'll deliver your furniture and set it up for you, too!
Getting Around Washington D.C.
When it comes to navigating this city, you have options. The Washington D.C. Metrorail, or "the Metro," can get you all over the city, and you'll be in good company – it's the third busiest rapid transit system in the country! The DC Metro can get you where you need to go without the hassles of traffic and parking. It's the most convenient way to get around. If the Metro can't get you somewhere, check out the DC Circulator bus – it services some areas that the Metro doesn't.
Washington D.C. has been described as a "walker's paradise," so you likely won't need a car for daily errands. Plus, it's not too shabby to admire on your walk! If you do prefer to have your car, you may spend a bit of time finding parking.
What to Do in Washington D.C.
It probably won't be an outing you often do, but you should take a stroll down Pennsylvania Avenue to see the White House. If you're politically-inclined, check out the Jefferson Memorial, Pentagon, and U.S. Capitol Building while you're at it.
If you're ready to learn something new, head to the Smithsonian Museum for a day of discovery. D.C. has plenty of museums to choose from: the National Air and Space Museum, the National Museum of American History, and the National Museum of African American History and Culture are all in D.C.!
Of course, you can let your hair down in Washington D.C. too. It's home to world-class nightlife and restaurants, plenty of outdoor attractions, and nonstop festivals, fairs, and concerts. You'll never get bored!
Now that you're in the know, it's time to go! Your new home in the American capital awaits. Search recently listed Washington D.C. apartments today, and start packing!