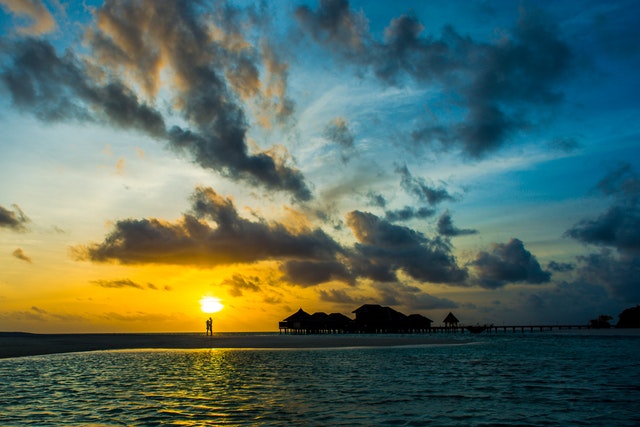 If you've ever gone on vacation to paradise, taken a look around, and thought, "That's it, I'm never going home," then Fort Myers, Florida might be the perfect city for you.
A major tourist destination in Southwest Florida, the City of Palms is full of opportunities for visitors and residents alike. Whether you're relocating for work, school, or to escape winter permanently, you're in for a treat.
Here's everything you need to know about Fort Myers top neighborhoods, planning for transportation, and taking advantage of the city's top attractions.
Top Fort Myers Neighborhood
Unlike massive places like New York City or San Francisco, where distinct neighborhoods can feel like cities within cities, Fort Myers has a smaller selection of communities and available rental units.
Many of the city's younger residents prefer to live in Downtown Fort Myers, where they can be close to some of the city's best restaurants and nightlife options. The Fort Myers River District is considered one of the city's trendier areas, with new restaurants, bars, attractions, art galleries, and boutiques popping up regularly.
Renting in Fort Myer, FL
The cost of living in Florida is higher than the national average, and Fort Myers is no exception. Luckily, rent prices are only marginally higher, and affordable apartments in Fort Myers can be found. The average one-bedroom apartment in the area rents for an average of $1,010, while a two-bedroom will run closer to $1,360.
No matter where you choose to rent, you'll want a space that feels like home sweet home. With CORT furniture rental, any apartment can turn into a fully furnished home for a fraction of the cost of purchasing furniture. Take a major hassle out of moving by avoiding upfront furniture costs, and getting everything delivered and set up for you by the CORT team.
Getting Around Fort Myers
Despite the city's excellent weather, Fort Myers is not considered to be remarkably walking or biking friendly. Its walk score of 38 classifies it as a "car-dependent city," and the infrastructure for cyclists leaves some room for improvement. Most residents would advise owning a car to make navigating the city most comfortable.
For residents without a car, the next best option is LeeTran, the public transit system of Fort Myers, Cape Coral, and Bonita Springs. LeeTran operates 50 buses, ten trolleys, and 42 vans that run along the beach and River District. Keep in mind that the public transit system stops running before 10 PM each night and has limited service on Sundays—which explains why cars are recommended.
What to Do in Fort Myers
Fort Myers is home to many popular beaches and has an average of 271 days of sunshine annually, which means spending plenty of time outdoors is a no-brainer. Residents make the most of their home in paradise by boating, kayaking, or soaking up the sun on Fort Myers Beach, Lover's Key, or Bonita Beach.
If you need a break from the sun (or from the tourists on the beach), you've got plenty of other options. Stroll through the River District, where you can eat, drink, shop, or catch a show. Tour the Edison and Ford Winter Estates, the winter getaways of Thomas Edison and Henry Ford, or spend a day at the Calusa Nature Center and Planetarium. If you're a big shopper, you'll love Downtown's Edison Mall or the nearby Miromar Outlets. Thankfully, since Fort Myers is a rapidly expanding city that attracts many tourists, there is always something new to eat, see, or do!
Make the Move to Fort Myers!
Are you ready to make one of America's favorite vacation spots your new home? Pack your sunglasses and sunscreen, and get a move on! Search recently listed Fort Myers apartments today and make your move.