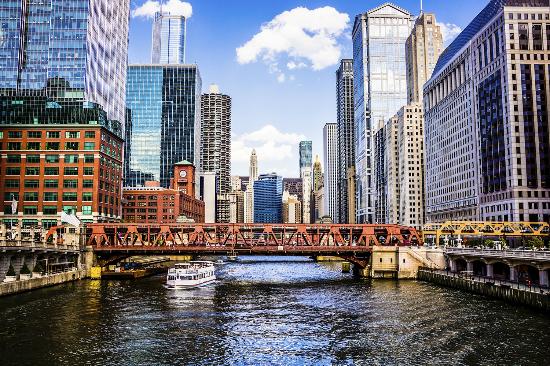 If you're planning on moving to Chicago, you've been scoping out apartments and figuring out where the best places to live, work, play, and eat are. There are great Chicago apartments all over the city, but choosing the right one can be a challenge without a good idea of what living in Chicago is really like. To help you get started, here is a guide that can help you choose the best apartment for you. Whether you call it the "Windy City," the "Second City," "Chicagoland," or "Chi-Town," these moving tips will make it easier for you to call Chicago "home."
The Best Apartments in Chicago
Chicago has more than 200 unique neighborhoods, with 77 distinct community areas. The types of housing in these areas range in character from upscale brownstones to small studio apartments, and are spread throughout the city of Chicago proper as well as its suburbs. Lots of these areas are accessible by foot or public transit. Because of this, Chicago renters can choose from, for example central Chicago apartments in the Loop (downtown), the Gold Coast, or Printer's Row; or neighborhoods like Oak Park, or Lake View East just outside the city and still be able to commute to the city or get around on foot with ease.
Chicago Statistics – Crime, Schools, Salary, and More
With a population of more than 2 million, a wide variety of employment opportunities, and a diverse population, Chicago has a lot to offer future residents. In addition to the Chicago Public Schools—of which there are over 600—Chicago has more than 20 universities and colleges, including Northwestern University, DePaul University, The University of Chicago, and the Chicago Art Institute. To get a full idea of the city's statistics including types of schools, crime rate, and average salary, use an online community information tool.
Getting Around Chicago
The majority of Chicago and its surrounding suburbs are friendly to residents without a car. Chicago earns a Walk Score of 75, meaning that it is very easy to travel the city by foot. The city earns a Transit Score of 65 thanks to a myriad of public transportation options run by the Chicago Transit Authority (CTA), including the "L", Chicago's elevated train system; the Metra commuter rail system; and Pace, a city-wide bus and paratransit system. Residents seeking other mass transit options can also take advantage of Greyhound buses, Megabus buses, and trains running out of the Amtrak hub at Union Station. Those wishing to bike around Chicago will find it relatively easy; Chicago earns a Bike Score of 62.
What to Do in Chicago
Residents of Chicago will find that the city has lots to offer in terms of entertainment, nightlife, restaurants, shopping, and cultural institutions. Want to spend some time outdoors? The Chicago Park District is an area that is home to more than 500 parks. Some of the city's most prominent parks are located along the waterfront, including Lincoln Park, Grant Park, and Jackson Park. If you would prefer a trip to a museum, Chicago has hundreds of cultural institutions. The city is well-known for its assortment of art museums and science museums, including the Art Institute of Chicago, the Shedd Aquarium, the Field Museum, the Adler Planetarium, and the Museum of Science and Industry. For live entertainment, check out Chicago's myriad of performance venues, which feature all kinds of comedy, theatre, opera, and dance. Notable choices include the Second City comedy troupe, the Chicago Shakespeare Theatre, the Chicago Symphony Orchestra, the Lyric Opera of Chicago, Joffrey Ballet, and Steppenwolf Theatre.