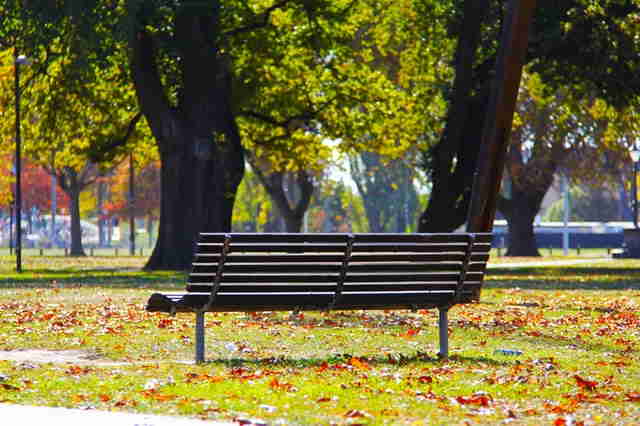 The biggest city in the Bluegrass State, Louisville, has been described as a bustling city with a small town feel. With the amenities, attractions, and opportunities of a metropolis and the close-knit vibe of a smaller community, it's easy to see why so many people are proud to call Louisville their home sweet home. Are you relocating to an apartment in Louisville? Here's everything to know before you go, including the most popular neighborhoods, how to navigate the city, and a guide to the city's top attractions.
Renting in Louisville
If you've lived in a big city before, you know choosing a neighborhood is just as important as choosing your actual apartment. Louisville has no shortage of 'hoods to choose from, each with their own distinctive personality and offerings. Each neighborhood has something special, but these are some of the most popular choices for apartment renters.
The Highlands
Located near Downtown Louisville, The Highlands has a fun mix of both stately homes and modern apartment complexes. This neighborhood is full of mom & pop restaurants, boutiques, and nightlife options, giving it a young, quirky feel that attracts renters of all ages.
Butchertown
If you're looking for an artsy, unique place to call home, you'll want to check out Butchertown. Known as a hub for Louisville creatives, this neighborhood boasts one-of-a-kind shops and restaurants and convenient access to Downtown.
Downtown
For renters wanting to be in the heart of the action, Downtown Louisville's the spot. With amenities, restaurants, bars, and nightlife within walking distance and seemingly endless apartments, condos, and lofts to hoose from, the Downtown area is a young renter's dream.
Crescent Hill
This neighborhood is a hot spot for renters who want to be near the action but not in the heart of Downtown. A mix of homes and apartments, Crescent Hill offers renters everything they could want in terms of stores, eateries, and bars, particularly on the neighborhood's main drag, Frankfort Avenue.
St. Matthews
One of the quieter neighborhoods for renters, St. Matthews feels a bit more "small town" than other popular communities. St. Matthews is a somewhat more removed from Downtown, and it's an ideal selection for renters who want a sleepier place to call home. But don't worry—it has its own variety of unique shopping and dining opportunities.
Despite being the 29th most populous city in the U.S., Louisville has a cost of living that is actually lower than the national average. The average rent for a one-bedroom in Louisville was $864 as of February 2019, with two-bedroom apartments renting for an average of $1,058. Of course, rent prices can vary dramatically depending on the neighborhood a renter chooses.
No matter which area in Louisville suits your lifestyle and budget best, renting furniture can make your move a lot easier. With just a few clicks, any apartment can become a furnished apartment. Select a few pieces or furnish our entire new space—and then sit back as a CORT team unpacks and assembles everything exactly where you want it.
Getting Around Louisville
Many of Louisville's individual neighborhoods are walkable—particularly Downtown—meaning you can do many of your daily errands without relying on a car or public transportation. However, navigating between neighborhoods calls for a car, Uber, or use of the city's public transportation options. The Transit Authority of River City has about 5,000 bus stops throughout the city, and you'll be able to get nearly anywhere you need on a bus route. Even so, many Louisville residents recommend using a car for easiest navigation around the city.
What to Do in Louisville
The beauty of living in a big city is that there is always something exciting going on. The biggest event in Derby City is the Kentucky Derby, an annual horse race occurring the first Saturday in May. Whether you attend the race or just don a big hat at the many, many parties, this is one of the best times to live in Louisville.
There's plenty to do in Louisville outside of Derby season, of course. On a sunny day, the Louisville Waterfront Park on the banks of the Ohio River fills up with walkers, runners, picnickers, and people simply lounging in the sunshine. One of the city's claims to fame is its bourbon scene, so make sure to plan a trip to a distillery or take the Urban Bourbon Trail, a "course" of the city's best drinking locales. If you're looking for a learning experience, spend a day at Louisville's Museum Row, a collection of museums in walking distance from each other.
No matter how you like spending your precious free time, Louisville has you covered.
Make the Move to Louisville!
There is so much more to learn and love about the city of Louisville, Kentucky, and ApartmentSearch is your resource. Now that you've gotten a taste of this Bluegrass gem, it's time to start planning. Search recently listed Louisville apartments today, and make your move!