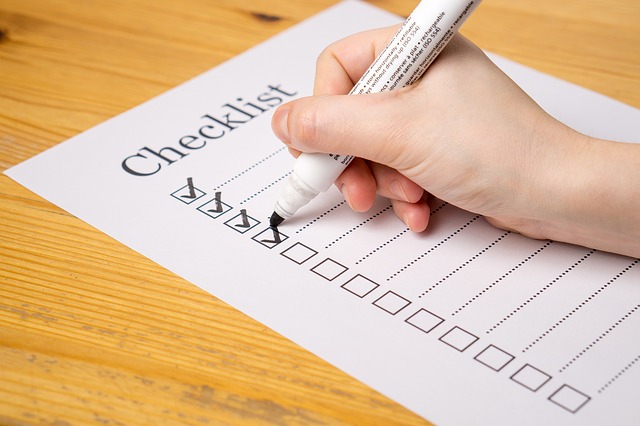 Moving into a new apartment in a new city? When you're not familiar with your city, neighbors, or even the ins and outs of your apartment, things can get pretty scary, pretty fast. Don't let your fears get the best of you – follow these tips to rest easy at night knowing you're safe and sound in your apartment.
Before You Move in Apartment Safety Checklist
Check Crime Statistics
Before you rent, use CityProtect.com to research the area you're moving to. You may be surprised, for better or worse, and you never want your safety to be a surprise. You could also take your research a step further and find a community forum or talk to people about crime in the area to find out where it may take place and what to avoid.
Check Your Locks and Peepholes
Try to make sure your apartment has new locks. Landlords sometimes don't get all the keys returned from previous tenants and fail to change the locks, or rotate locks among apartments. Talk to your landlord about replacing the locks and offer to call a locksmith, if needed.
Also, if your door does not have a peephole, request to get one installed. It's a simple request, and a big help when strangers come knocking.
Ask About Added Apartment Security Features
Ask the property manager what they have done, or will do, to keep you and your property safe. Some complexes might offer services like outdoor surveillance cameras, security cars patrolling parking areas, keycard complex access, or even alarm systems in the apartment. You should also ask about smoke detectors and whether or not the building has a sprinkler system. These apartment security features can go a long way in giving you peace of mind.
Make Note of the Lighting
Crimes are far less likely to occur in well-lit, populated areas. As you're considering a new apartment, make sure that the path to and from the front door is properly lighted. Keep a mini-flashlight in your purse, bag, or on your keychain to help you see if areas aren't as well-lit as you'd like.
After You Move in Apartment Safety Checklist
Smoke Detectors
Fires are a common safety concern in apartments. Make note of the presence of smoke detectors before you move in, test them once you're in, and continue to test them regularly.
Get to Know Your Fire Escape Route
Knowing your fire escape route is just as important as having smoke detectors. Some older urban apartments don't have many exits; therefore, a fire escape is there for you to get out quickly in case of an emergency. Make sure you know your fire exits and how to quickly and safely evacuate, if necessary.
Invest in a Safe
If you have any priceless possessions, the best way to keep them in an apartment is to put them in a safe (and cover them with renters insurance). Small safes can be inexpensive, and you can tuck them away almost anywhere. Look for a safe that would be difficult for an intruder to carry away, and make sure that only you know the code or have the key.
While You're Living in Your Apartment Safety Checklist
Know Your Neighbors
While you might not be looking to make friends, knowing your neighbors' names and faces (and them knowing yours) will come in handy in case of an emergency. Even if a loud noise alarms you and you want to know if it's something to worry about, nothing will give you peace of mind like a neighbor who can reassure you or offer help.
Create Safety Rituals
Create a few small rituals to help make sure that you're doing all of the things that you need to do to be safe in your apartment. Lock your door behind you immediately after you walk inside. Before you go to bed, do a quick visual check of the window locks and unplug any unnecessary appliances (like crockpots or curling irons), put a pair of shoes by the fire exit (just in case you need to make a quick getaway), and plug in your cell phone to make sure it's charged.
If your apartment doesn't feel like a refuge, it's time for a change. Use ApartmentSearch to find a safe apartment in an area you love. New apartments are posted all the time. It's always better to be safe than sorry!