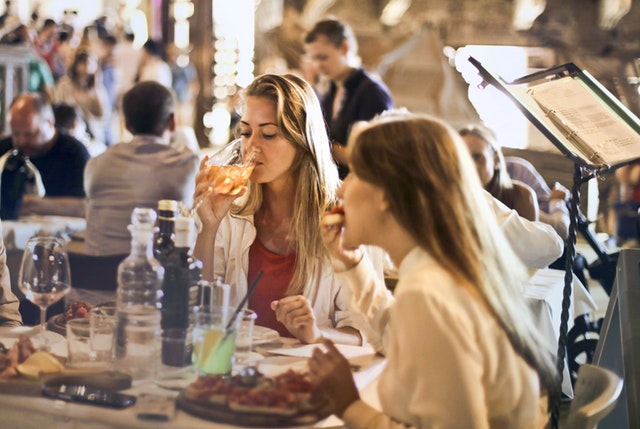 Detroit is undoubtedly "cool." So says Lonely Planet, the travel guide publisher that ranked the city among the very best cities to visit in the world.
Detroit is also a great place to live, thanks to a revitalization that continues charging forward. The result: several neighborhoods with as much to offer as those in more mainstream urban hubs.
Detroit's Top Neighborhoods
Detroit's top neighborhoods feature a diversity and cultural depth that you'll love. Apartments in these neighborhoods vary in size and style—from studios to three bedrooms. They do tend to rent out quickly though, so make sure you know how to spot what you want when you see it.
Midtown
Midtown is among the best neighborhoods for apartments in Detroit, with excellent restaurants, outstanding attractions, and fun things to do every day of the week. The world-class Detroit Institute of Arts is there, as well as famed public research school Wayne State University. Just in case you want to treat yourself to some of the most striking watches available, Shinola's flagship store calls Midtown home.
Corktown
Another of Detroit's most sought-after neighborhoods, Corktown offers plenty to residents and guests alike. Slows BarBq is the neighborhood's destination restaurant, worth a trip if you're only visiting but a regular stop if you live nearby. Feeling like some Italian? Ottava Via has you covered with the most exquisite Italian food you can find this side of the Atlantic. In the mood for a good book? John K. King Used and Rare Books is one of the largest bookstores in the country. You're sure to find something to eat or read when you rent an apartment in Corktown!
Eastern Market
In movies, Transformers can change from being a vehicle to a giant robot. Eastern Market does them one better: it can transform from a great place to live to a terrific dining destination, and then into a one-of-a-kind shopping experience. To help keep pace with all of Eastern Market's quick changes, fuel up at one of the area's top-rated eateries, such as Cutter's Bar & Grill or Sala Thai.
Transportation in Detroit
Detroit's favorite mode of transportation is the car—they don't call it the Motor City for nothing! Despite its nickname, drivers in Detroit enjoy shorter commutes than drivers in other large cities.
Not the driving type? The city has a robust bus system that covers the entire southeastern portion of the state of Michigan.
Are you sticking to a downtown Detroit apartment? Then you might wish to hop aboard the city's street-level Q-Line rail system. There's also an elevated rail system called the People Mover that can help get you where you need to be.
For personalized transit, the city also offers electric bikes and scooters you can rent with apps available for your smartphone.
Detroit's Top Attractions
Detroit Rock City is home to an outstanding lineup of music and culture venues—some new and others steeped in a rich cultural history.
Little Caesars Arena is one of the country's newest arenas. It works triple-time, hosting two different professional sports (basketball and hockey), as well as the biggest touring acts around. Elton John, Justin Timberlake, and Kiss have all performed at the Little Caesars Arena!
Add in Comerica Park, home of Detroit's MLB Team, the Detroit Tigers, and Ford Field, where the NFL's Lions play, and you have all the live pro sports you'll ever need right in your backyard!
Are musicals and plays more your thing? Then you'll want to check out the historic Fisher Theater and Fox Theater. Into opera? Get your soprano on at the Detroit Opera House.
Smoothing Out Your Move to Detroit
Taking a leap of faith to move to a different city (or across the country) can be daunting! Investing money to buy furniture in a new town and then having to sell it back when you don't settle into the city the way you planned can be a dealbreaker.
Don't let the fear of heavy furniture expenses hold you back from following your gut. Turn to CORT Furniture Rental to rent furniture in Detroit—or wherever you move to—and rest assured knowing that the couch you're relaxing on can be as temporary or permanent as you want it. Give yourself the chance to focus on your new place rather than trying to figure out when you can make your next trip to the furniture store or how to sell a huge sectional to a stranger on the internet.
A World-Class Experience Right Outside Your Door
Detroit apartments place you in the middle of the action, whether your scene is arts, music, dining, sports, or a little bit of each. Find recently listed apartments in Detroit on ApartmentSearch today!