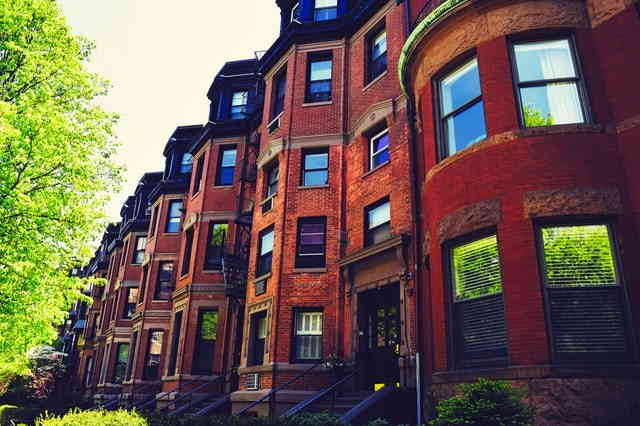 Traced back to its origin, the "Brunswick" in New Brunswick means, in part, an ideal resting place. New Brunswick certainly has its share of great places to rest, but it also has a lot to offer in terms of attractions and activities!
Check out the following to learn more about everything New Brunswick has to offer new renters in the area.
Top New Brunswick Neighborhoods
Looking to find apartments in New Brunswick? As with many densely populated downtown locales, you'll find more small and medium-sized apartments than sprawling pads in the top New Brunswick neighborhoods. The top New Brunswick neighborhoods offer a great urban experience that's home to a leading national research university and much more.
George St./Church St.
The George St./Church St. neighborhood is considered the city's finest. It's where you'll find outstanding eateries such as Old Man Rafferty's and Due Mari. To laugh off the calories you consume in the George St./Church St. neighborhood, hit up local favorite Stress Factory Comedy Club.
Rutgers U-New Brunswick/George St.
You can't mention New Brunswick without talking about Rutgers University. Thanks to Rutgers, the Rutgers U-New Brunswick/George St. neighborhood has an unmatchable vibrancy and outstanding attractions such as the Zimmerli Art Museum, a highly regarded university-based museum that features 60,000 rare and prestigious objects.
Westons Mills/Edgebrook
Want to balance fast access to world-class dining with the subtle charms of a more suburban setting? The Westons Mills/Edgebrook neighborhood is for you. It's just a short distance from our previous neighborhoods. But Westons Mills/Edgebrook offers the nearby scenic beauty of Westons Mill Pond and the trails of Helyar forest.
Make the Right Move
Want a tip? If you plan on moving into an apartment in one of these—or the many other—fine New Brunswick neighborhoods, rent furniture instead of buying it. Sore backs, banged-up knees, damaged items, and exhausted friends and family is no way to start your New Brunswick adventure.
Plus, taking on the literal and figurative weight of all those heavy and bulky possession (couches, as you probably know, are really heavy) adds baggage to your life you might be a lot happier without.
Transportation in New Brunswick
Remarkably, 45% of Americans don't have access to any public transportation. Fortunately, that won't be an issue in New Brunswick, which is served by a bus system that includes lines with downtown stops. Rutgers University also offers a bus service.
Are you looking at some serious commuting? In that case, plan to use the New Brunswick Train Station. More than 125 trains support 6,000 riders per day—it'll get you where you're going! And if your job takes you out of town periodically, Newark Liberty International Airport is serviced directly by the train station.
In other words, if you're someone who's going places, New Brunswick has you covered.
Top New Brunswick Attractions
Any city would gladly lay claim to the diversity and quality of attractions you'll find in New Brunswick.
Yes, there are the Zimmerli Art Museum of Rutgers University and the George St./Church St. neighborhood's Stress Factory Comedy Club. But, there's more—State Theater New Jersey hosts a dazzling array of performers, and its stage has been graced by the likes of Aretha Franklin and Bruce Springsteen. There's also George Street Playhouse, with its slate of award-winning productions, which are highly regarded by cultured audiences in NJ and beyond!
Dining destinations include award-winning The Frog and The Peach (one of New Jersey's most popular restaurants according to the Zagat Survey) and Steakhouse 85—"the official steakhouse of Rutgers Athletics."
When you're ready to spend some time outdoors, the city's parks system features more than 270 acres of parks, picnic areas, athletic fields, and gardens. (Make sure you find some shade; New Brunswick's average summer temps can reach the high 80s.)
Find Your Ideal Place in This "Ideal" Place
Now that you're in the know, it's time to go! Search recently listed New Brunswick apartments today and make your move!